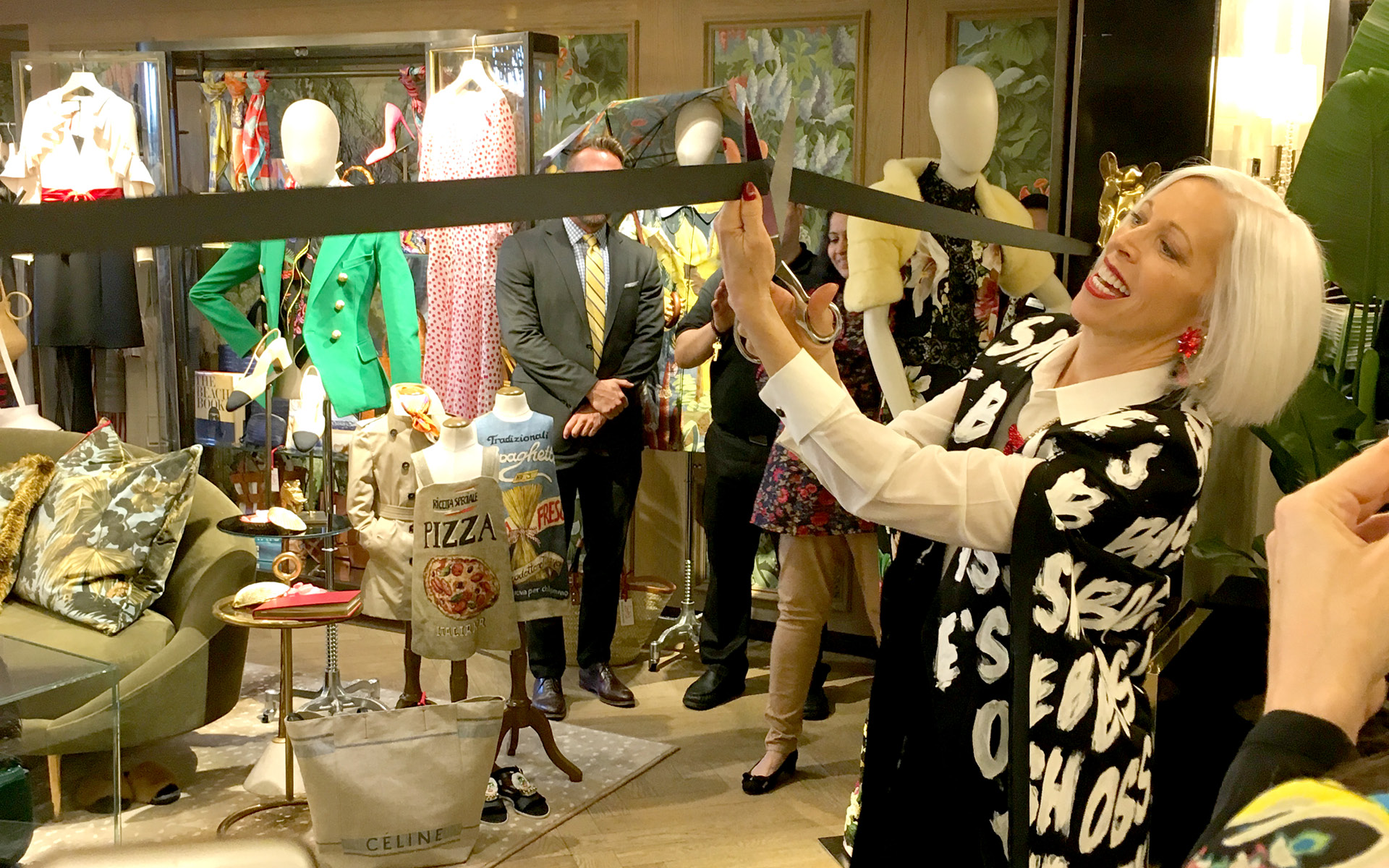 The global fashion industry, in order to reach the maximum number of consumers, has of late become the victim of a flattening of personal expression, so the opening of LINDA'S SHOP at BERGDORF GOODMAN the other night was a refreshing, remarkable, delightful treat!
Linda Fargo, the SVP Fashion Director and Store Presentation at Bergdorf Goodman offers us what amounts to a curated tour of her mind, with all of its quirks and brilliance intact. In a landscape where sales per square foot seem to be the most important metric, one can only admire Bergdorf and Linda for this foray into her unique eclectic style.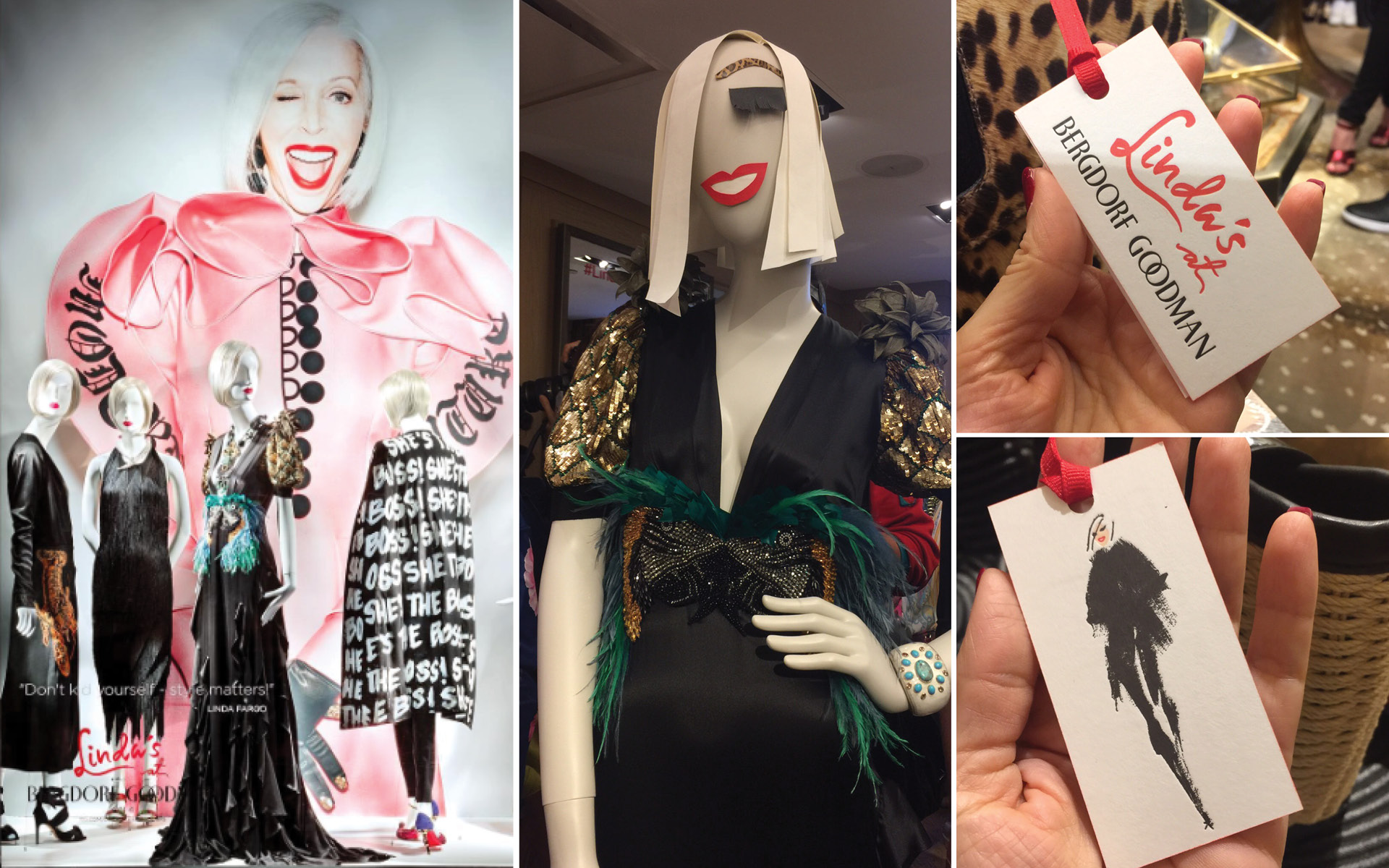 SPIRIT & FLESH not only attended, but had the special honor of participating in the event, which included luminaries of the fashion and style world like Martha Stewart, Alber Elbaz, Alex Koo, Gilles Mendel, Francisco Costa, Derek Lam, Olivier Theyskens, Brandon Maxwell, Patricia Field, Carlos Souza, Ranjana Khan, Adam Lippes, John Demsey, Patrick McDonald, Paige Novick, Sally LaPointe, Stephanie von Watzdorf, Lynn Yaeger, Robert Burke, Ella Gafter and Talila Gafter, Camilla Olsson, Jackie Astier, Zina Sapir Rosen, Peter Farago, Ingela Klemetz Farago, Cheryl Scharf and David Scharf, Christina Zervanos, Lauren Ezersky, Edward Tricomi, Devinn Bruce, and Blair Eadie. There was music by DJs AndrewAndrew and even a lip print reading by Lipsologist, Beth Engerson!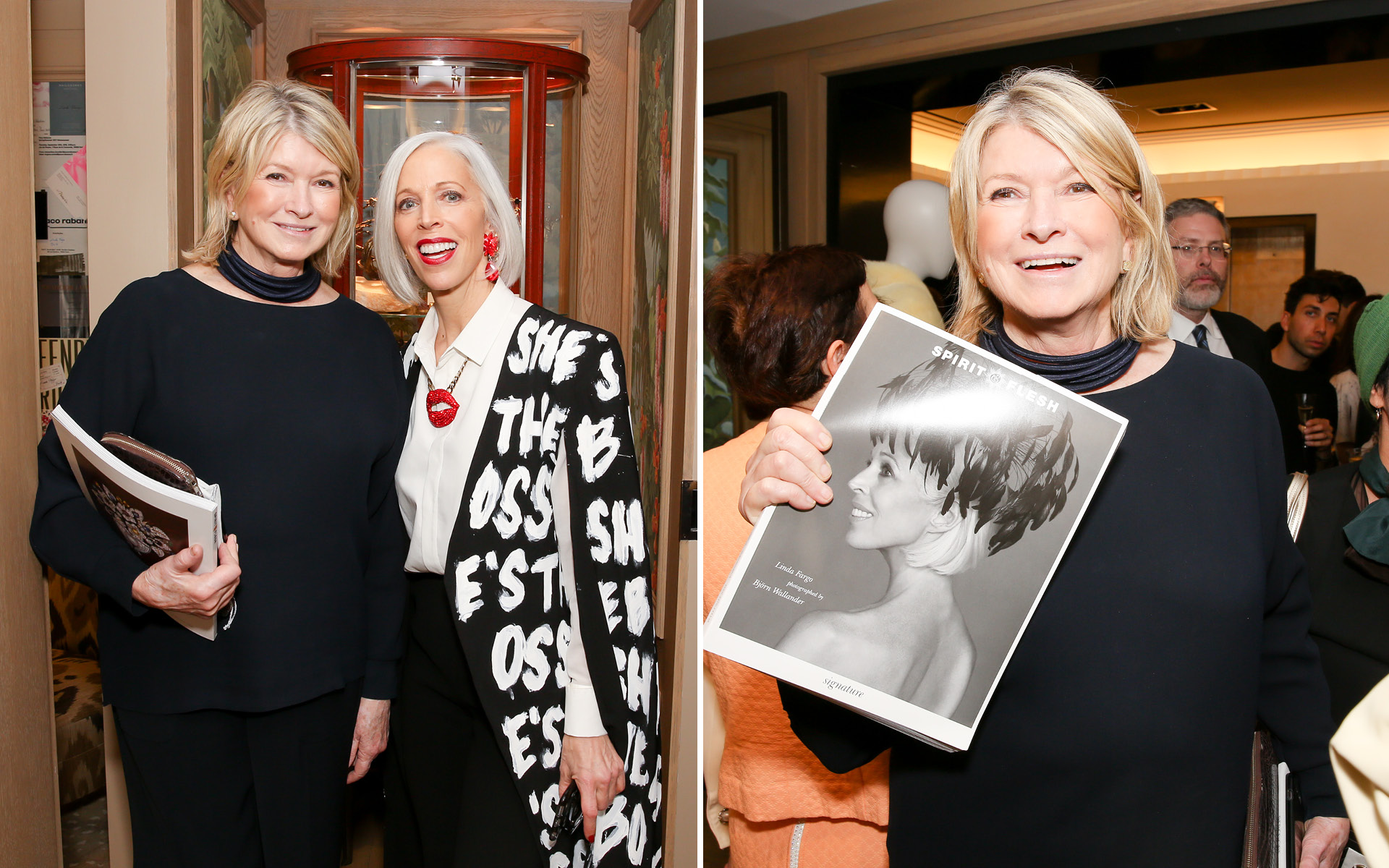 left: Martha Stewart & Linda Fargo
right: Martha Stewart hoding Spirit & Flesh magazine featuring Linda Fargo cover, also shown on VOGUE.com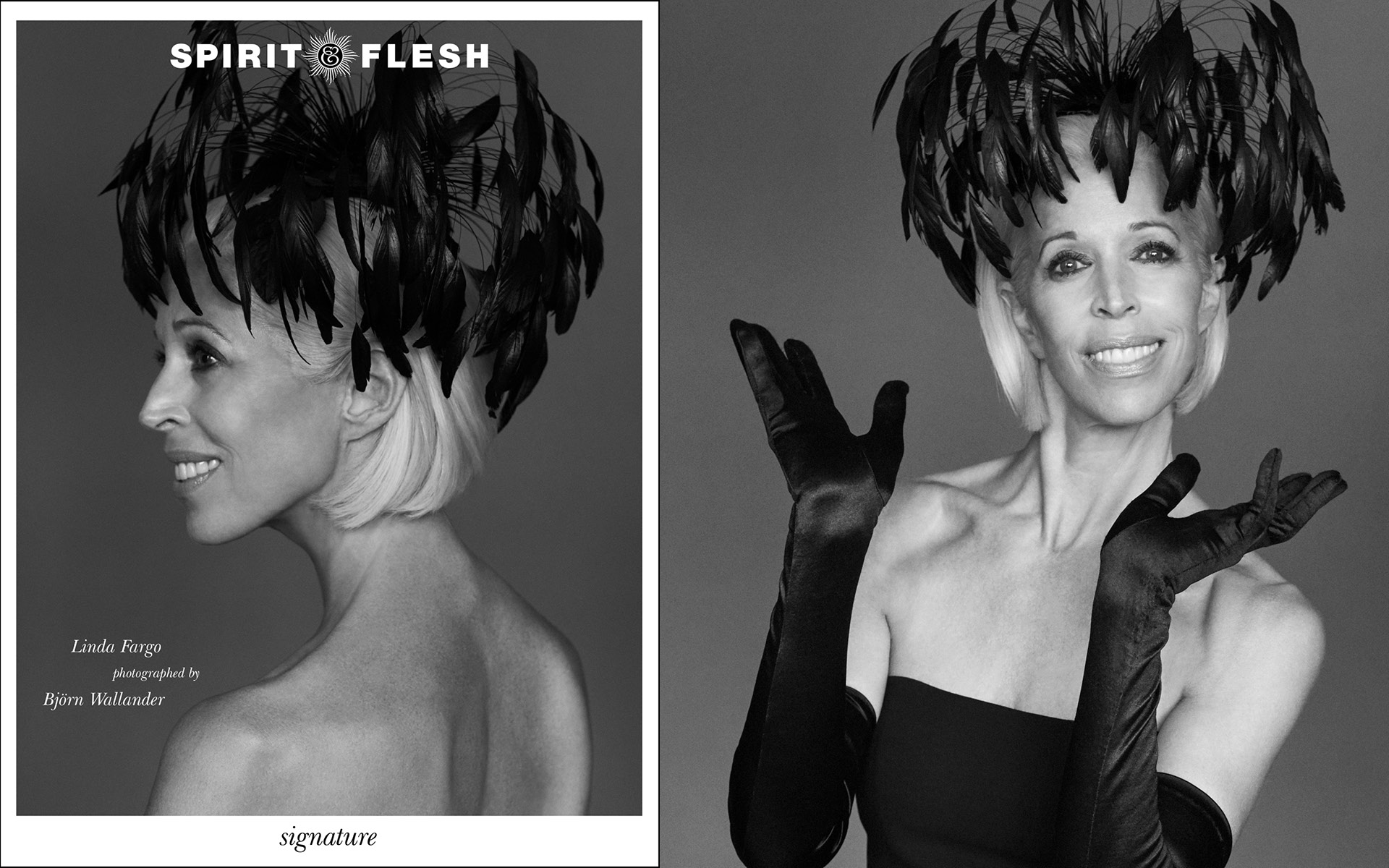 Spirit & Flesh Magazine – SIGNATURE Issue Cover featuring Linda Fargo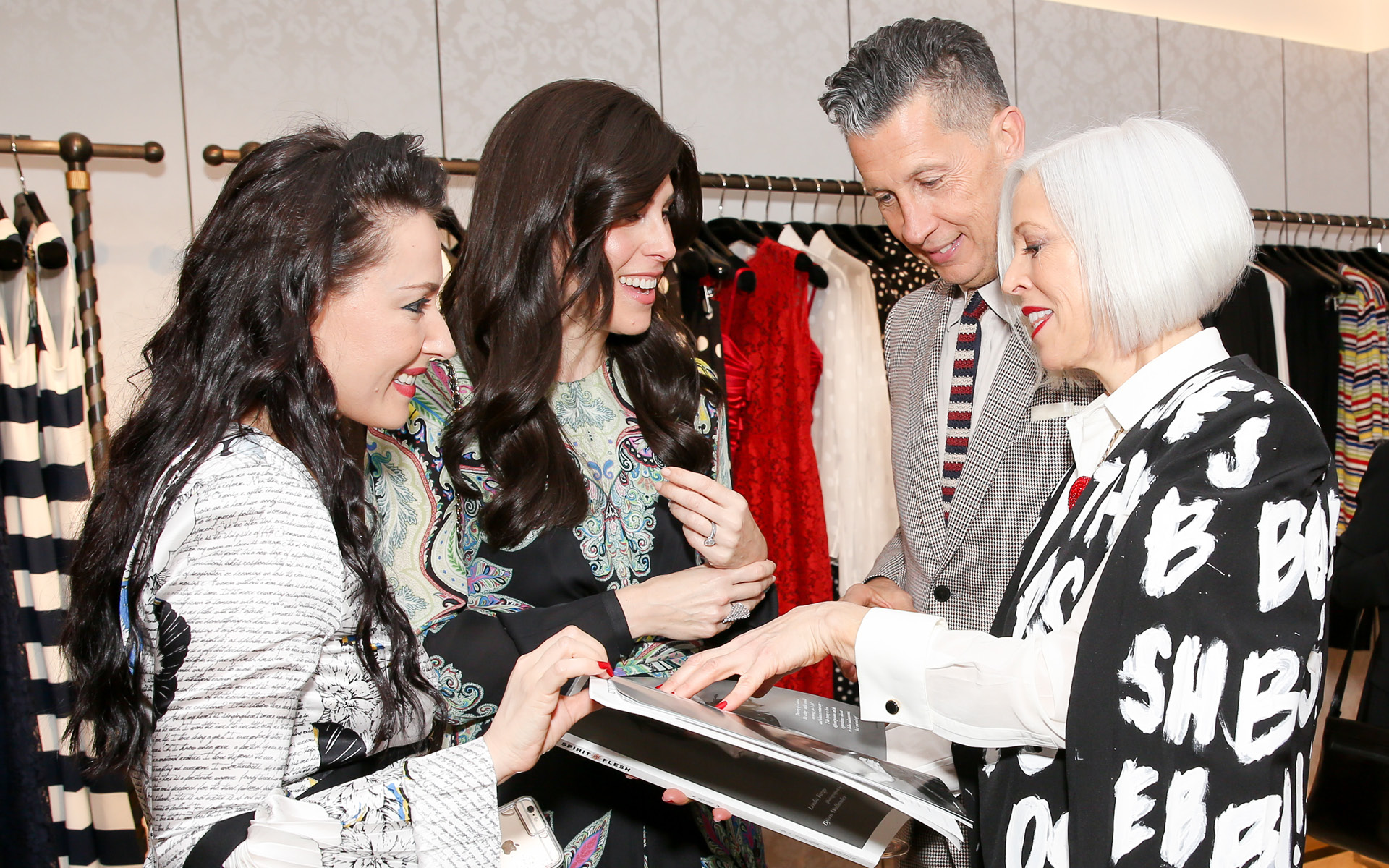 Linda Fargo, Stefano Tonchi, Cheryl Scharf & Yelena Deyneko holding Spirit & Flesh Magazine
Spirit & Flesh Signature Issue, which was inspired by Linda, and featured both, her as our cover subject, and some of the items available in her shop, beautifully photographed by Björn Wallander, was available to attendees of the event, and featured in one of Bergdorf Goodman's windows – a contribution, which we can only express our deep gratitude to Ms. Fargo for.
The shop is literally a treasure chest of color, pattern, style and personal insights gathered from Ms. Fargo's travels as one of Fashion's top taste makers.
Both, in-store and on BG.com, it includes ready-to-wear, accessories, vintage pieces, exclusive collaborations, international travel finds, beauty products, decorative home items, edibles and art​, and features designers and artists such Naeem Khan​, ​Delfina Delettrez, Tibi, Lisa Eisner, Gucci, Jonathan Simkhai, Axel Russmeyer​, ​Christian Louboutin, Miu Miu, Attico, Le Petit Joueurs, Ben Amun, Dries Van Noten, Vanessa Seward, Oliver Peoples, Nancy Gonzalez​, ​Dolce & Gabbana, Lisa Eisner, Of Rare Origin, Anya Hindmarch, Patricia Field ArtFashion + artists, Edie Parker, Saint Laurent, Rebecca de Ravenel, Christian Lacroix, Monse and many many more!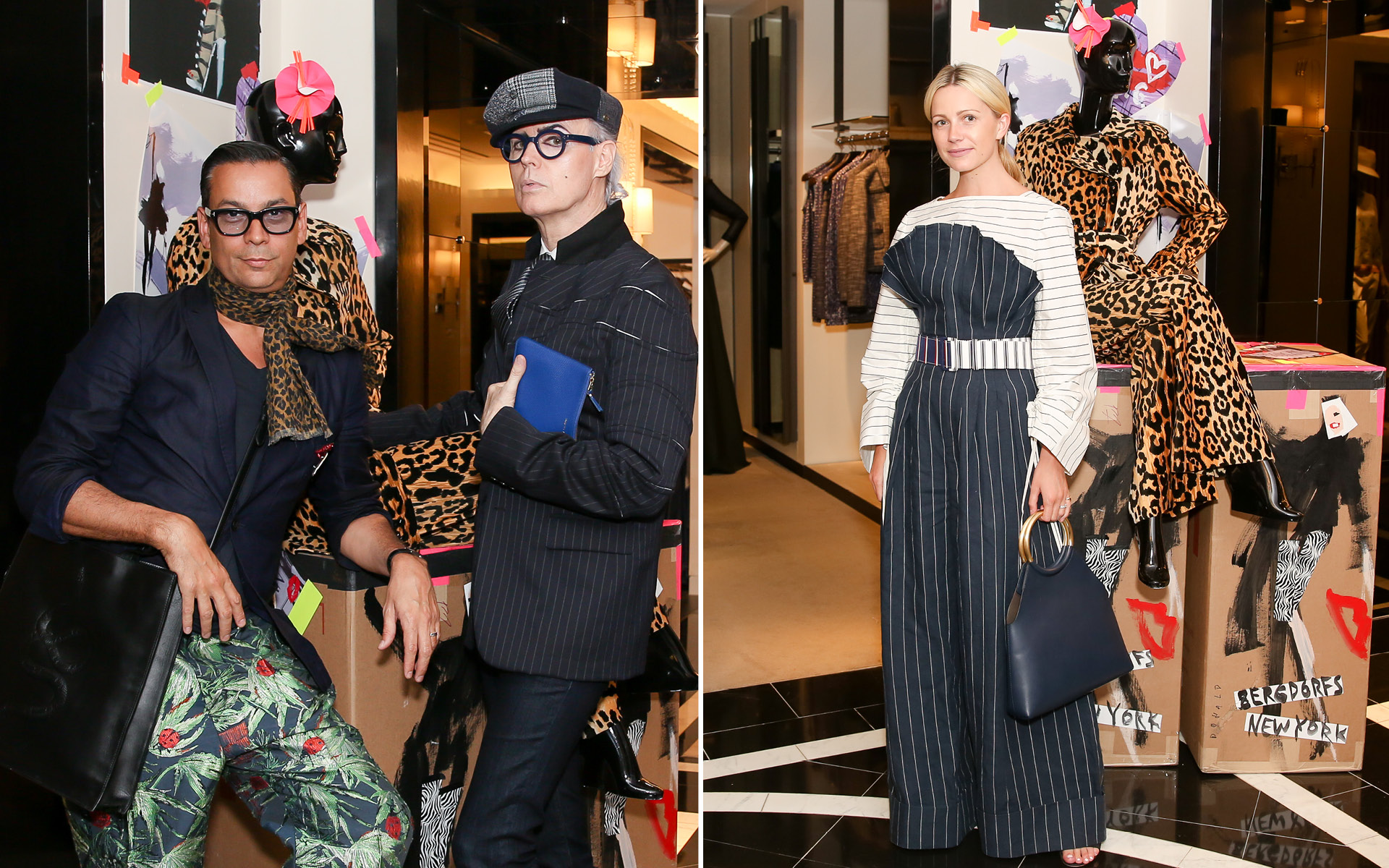 left: James Aguiar & Patrick McDonald
right: Blair Eadie
​Ever-evolving, ever-updating shop​ will ​carry new seasonal items, collaborations and collections, offering a unique shopping experience, a diary of Linda's signature style, and a window into ​her fascinating colorful world.
New York, with so many "must-see attractions," has indeed added another: Linda's Shop at Bregdorf Goodman, 754 Fifth Avenue, Fourth Floor, on the 4th floor: a treat not to be missed!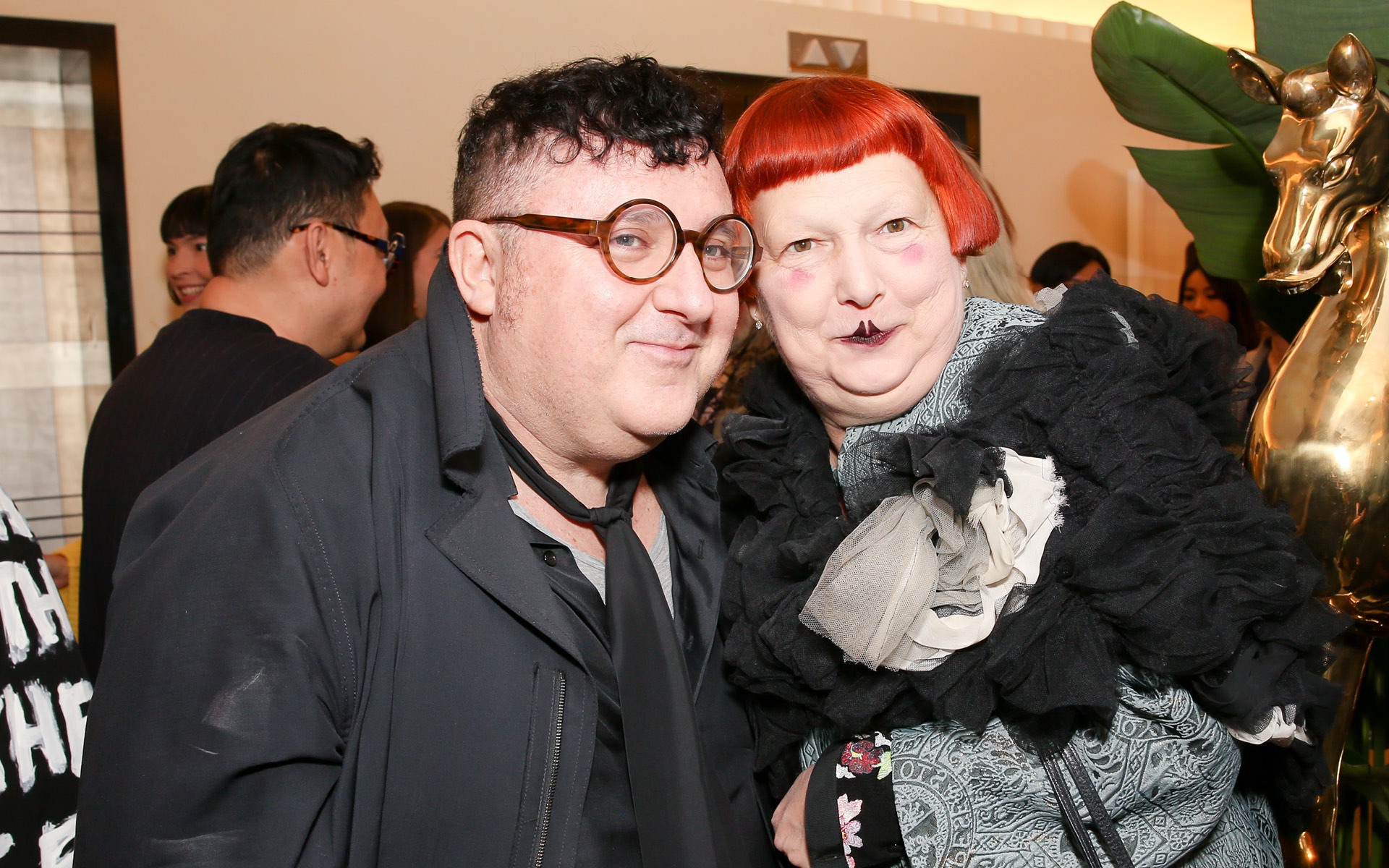 Alber Elbaz & Lynn Yaeger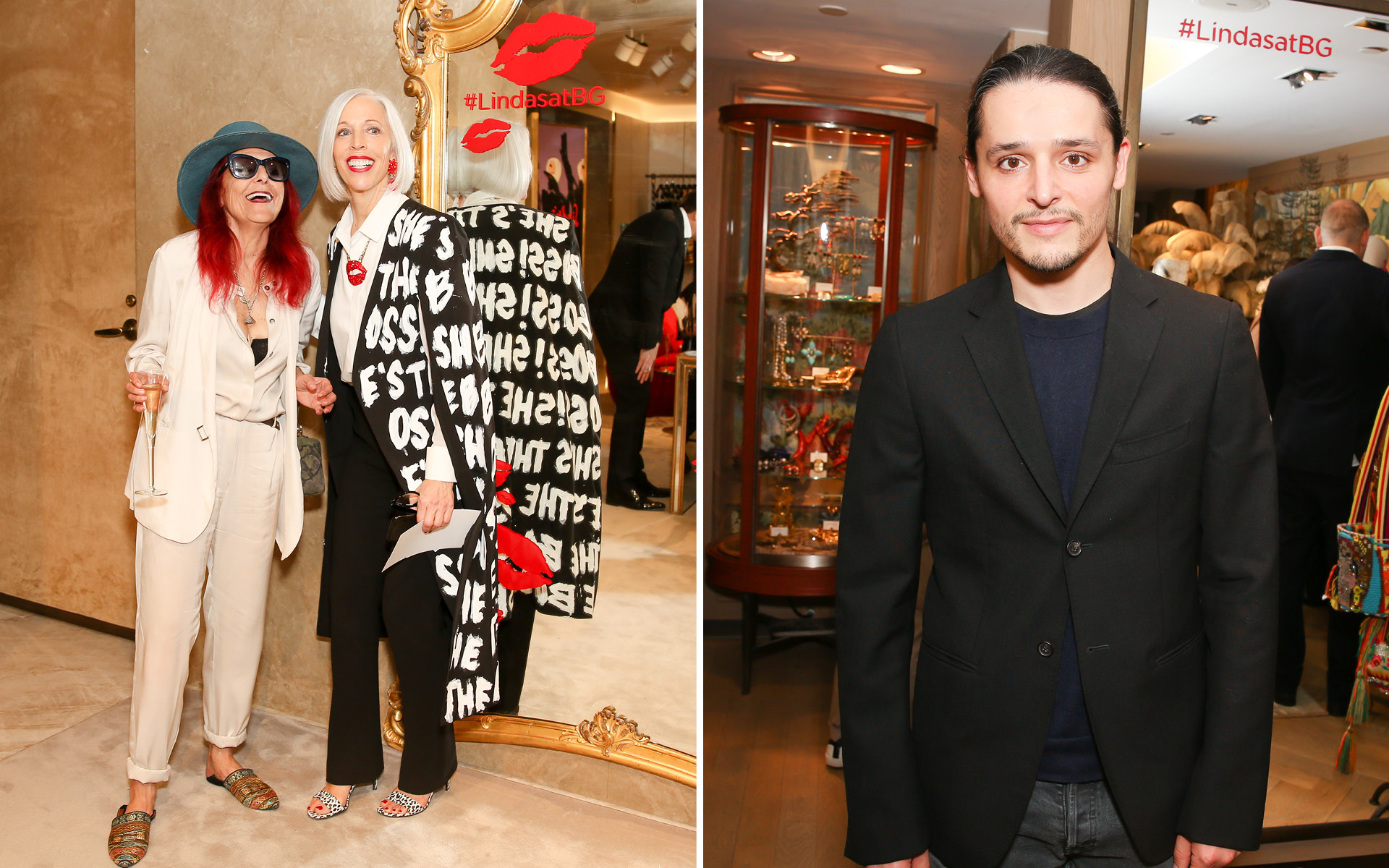 left: Patricia Field & Linda Fargo
right: Olivier Theyskens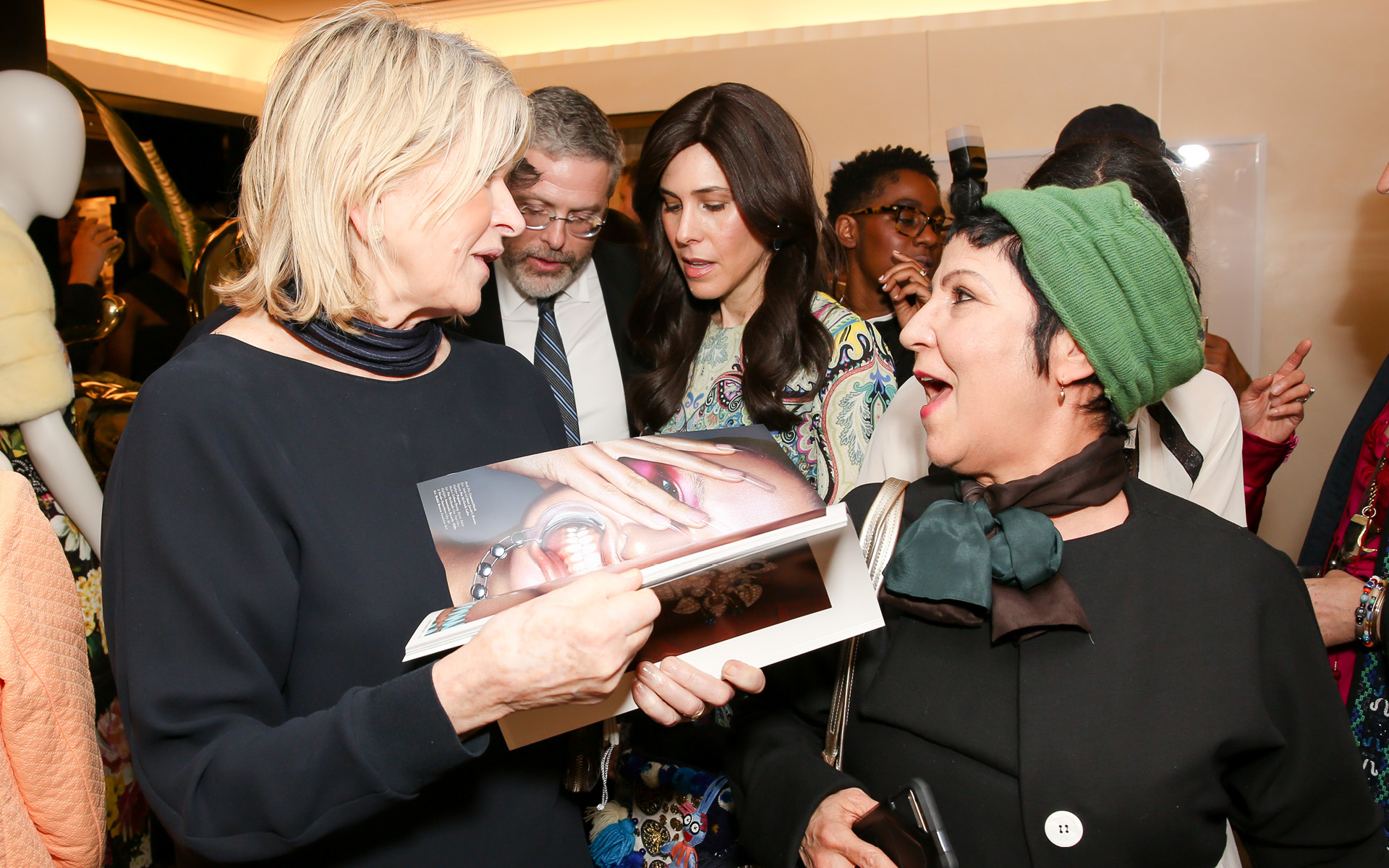 Martha Stewart holding Spirit & Flesh magazine featuring Linda Fargo cover, & Cynthia Altoriso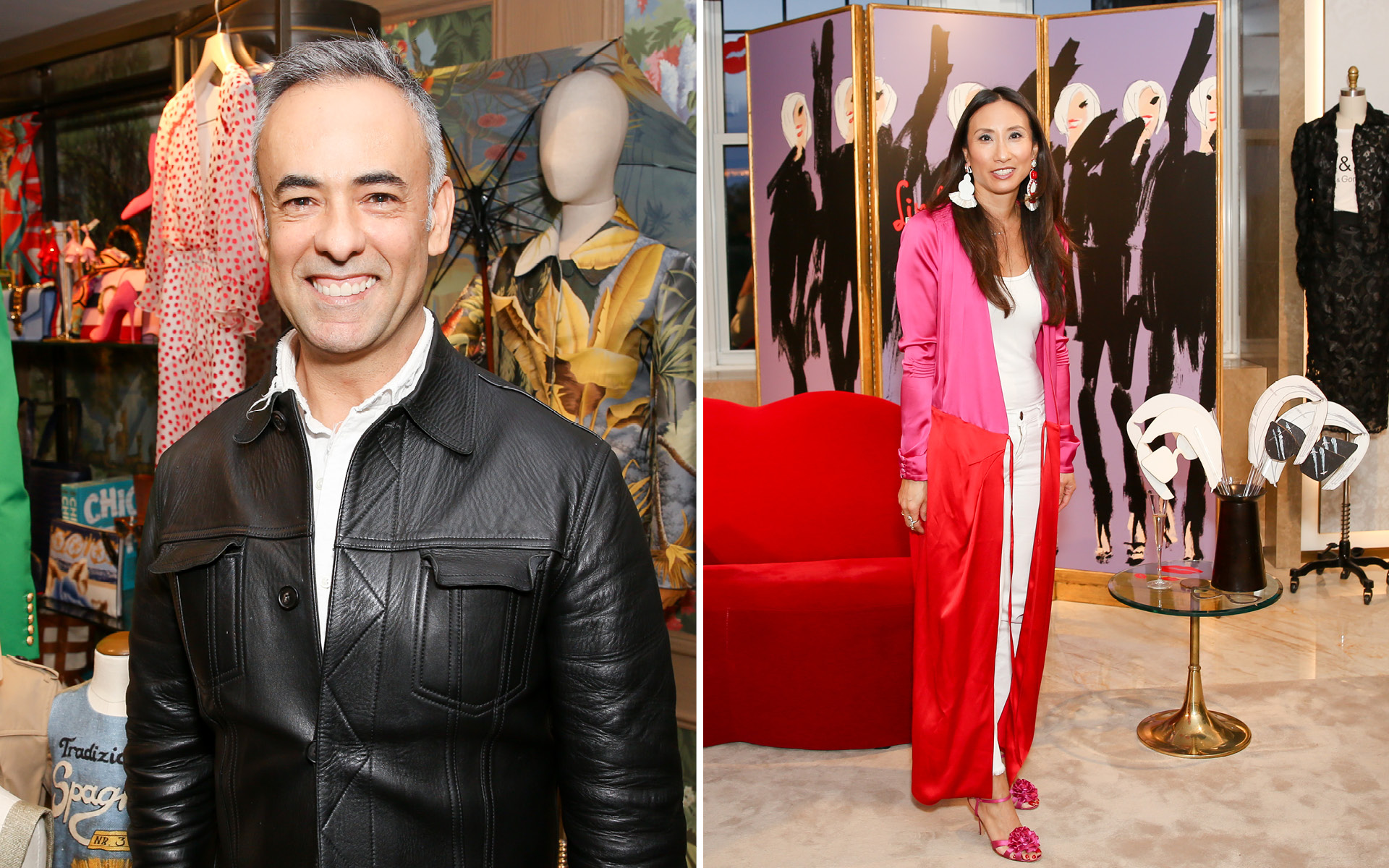 left: Francisco Costa
right: Elizabeth von der Goltz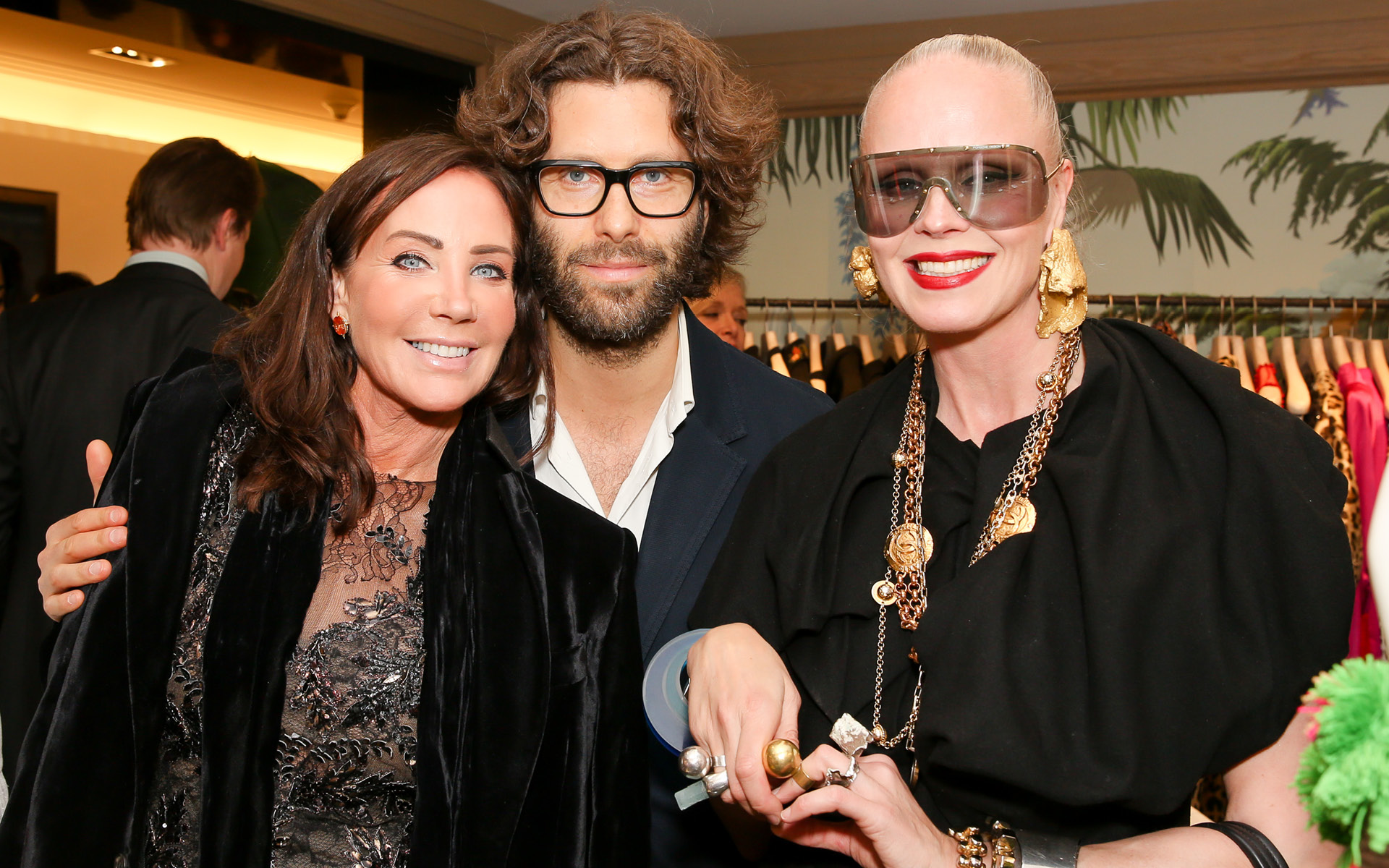 Camilla Olsson, Peter Farago & Ingela Klemetz Farago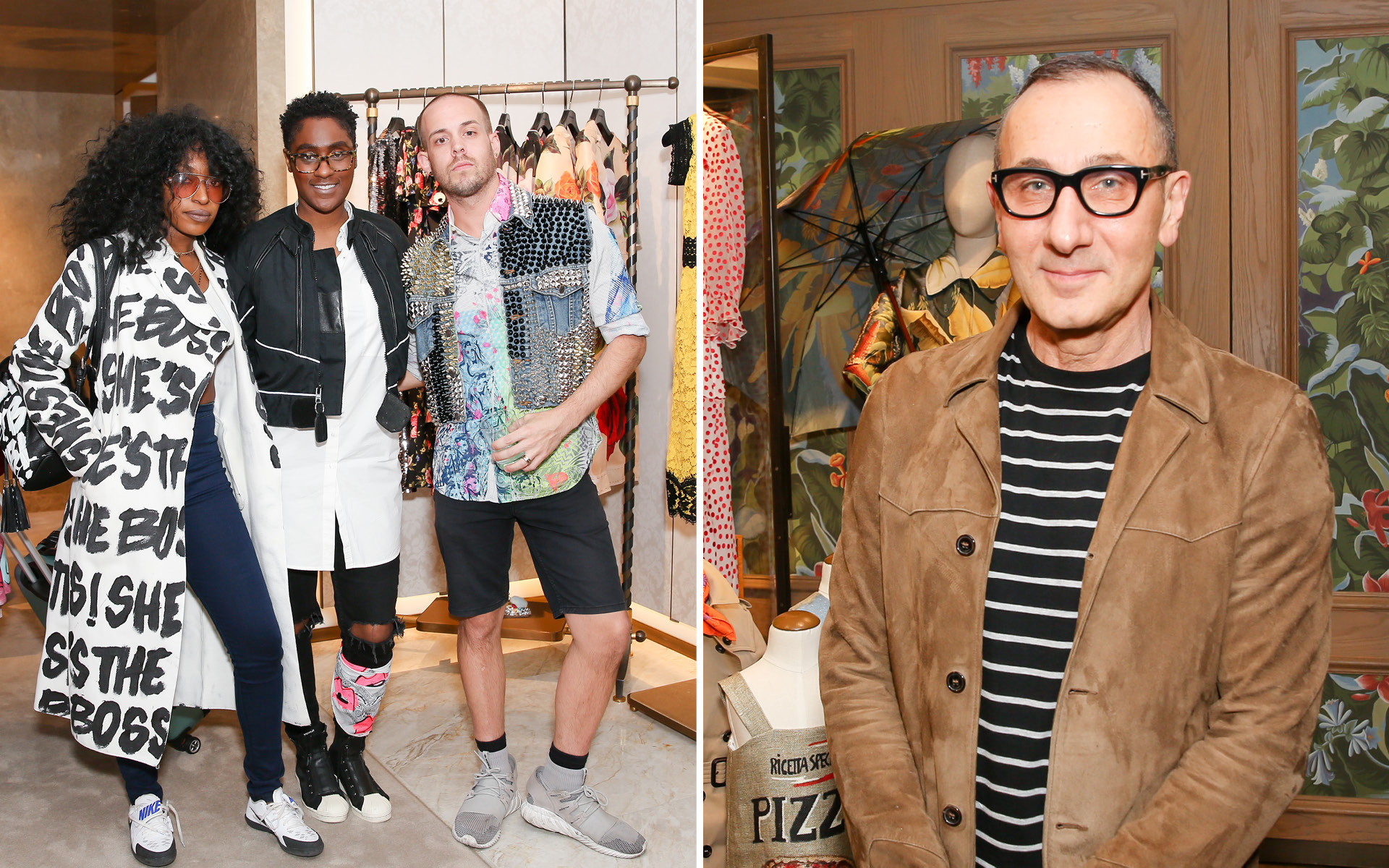 left: Iris Bonner, Domino Matt, Kyle Brincefield
right: Gilles Mendel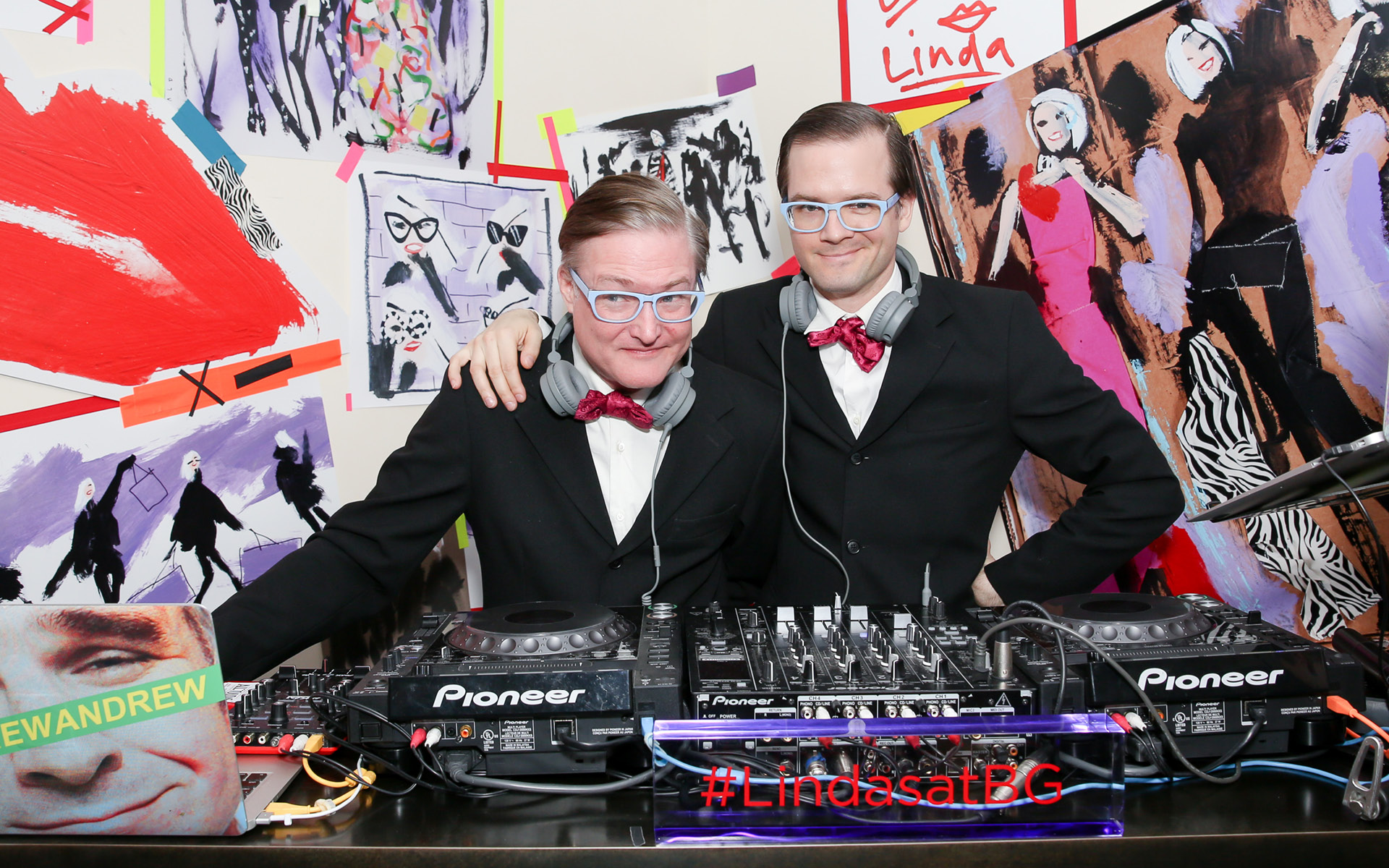 AndrewAndrew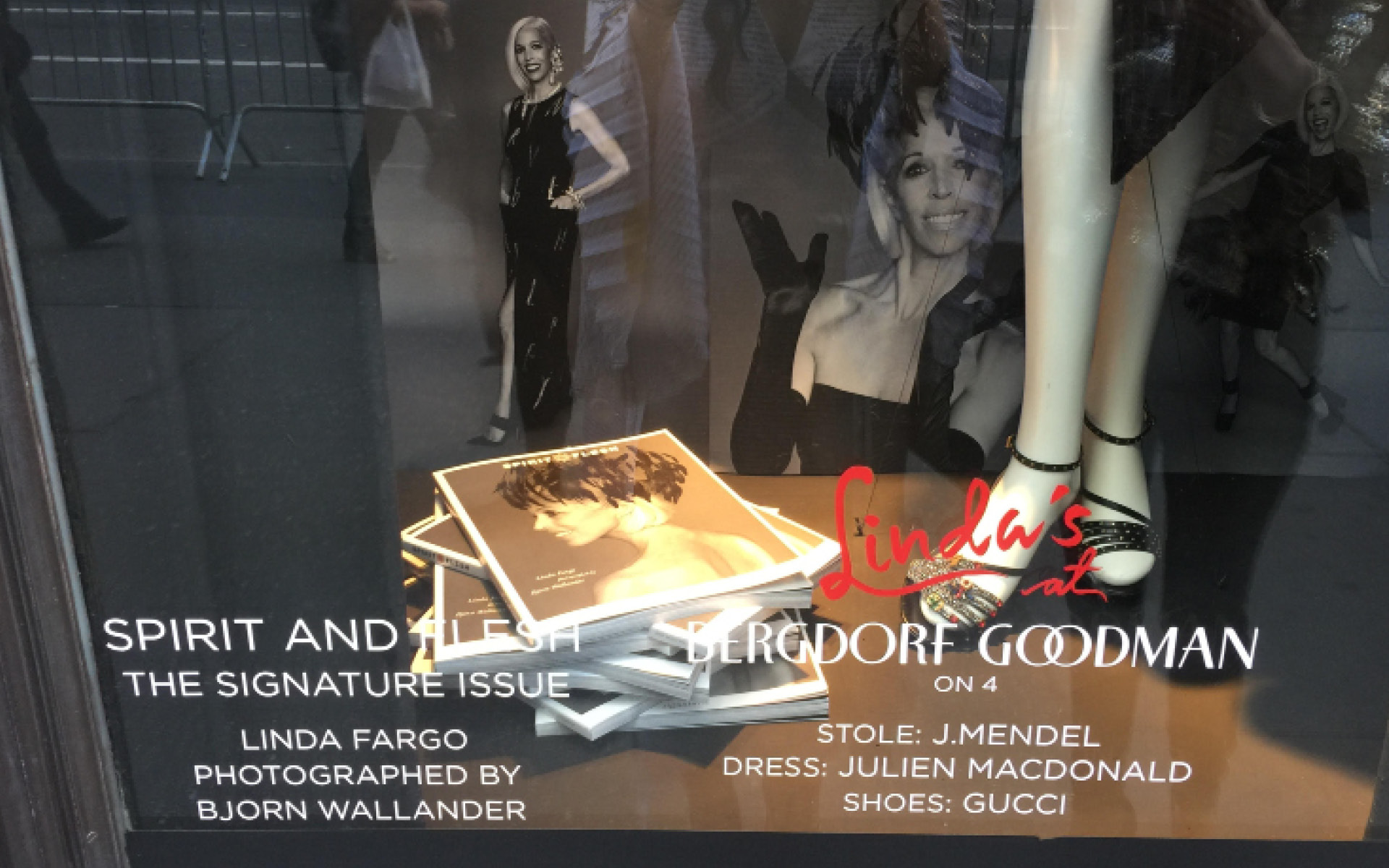 Bergdorf Goodman windows showcasing Spirit & Flesh Magazine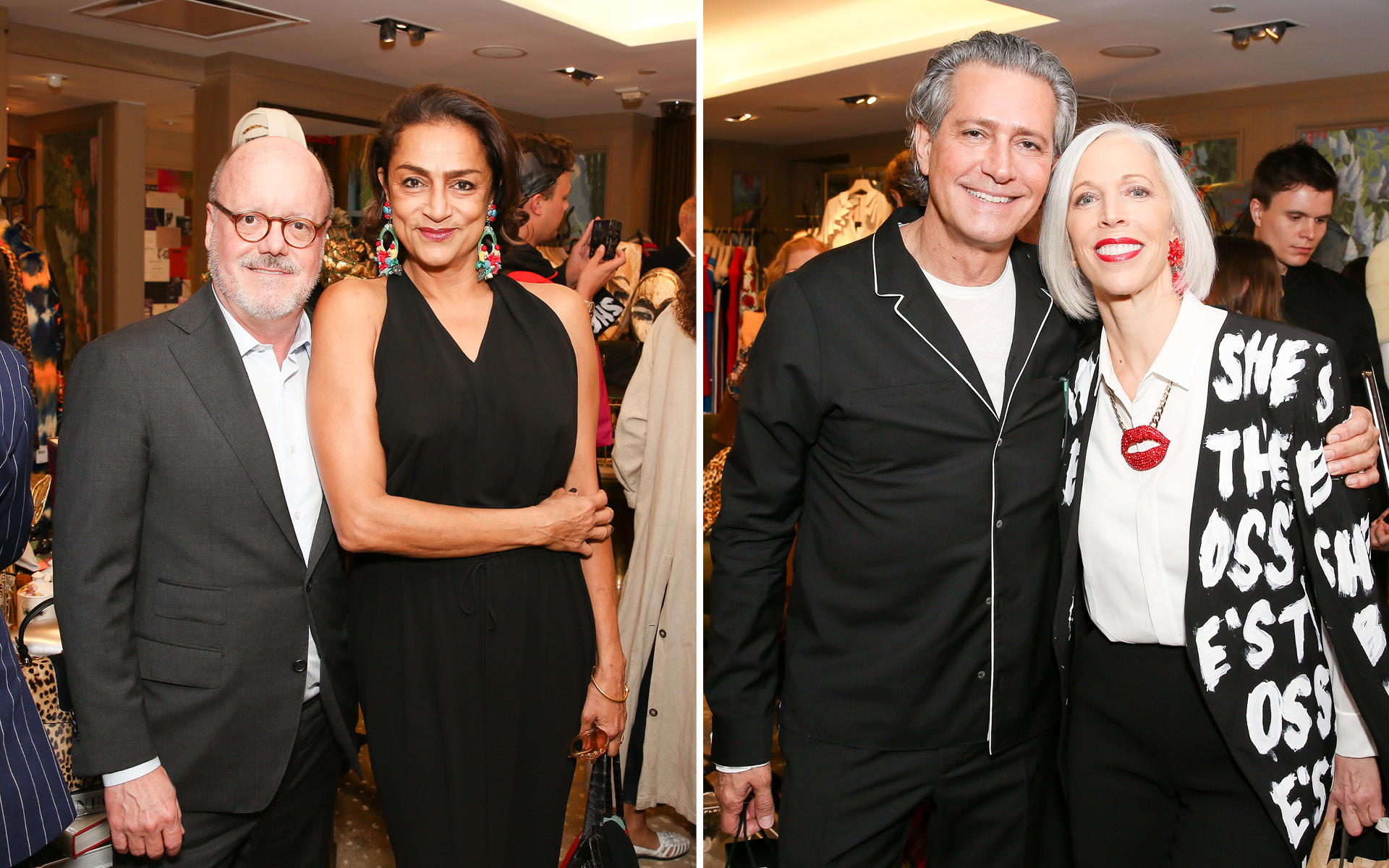 left: Robert Burke, Ranjana Khan
right: Carlos Souza, Linda Fargo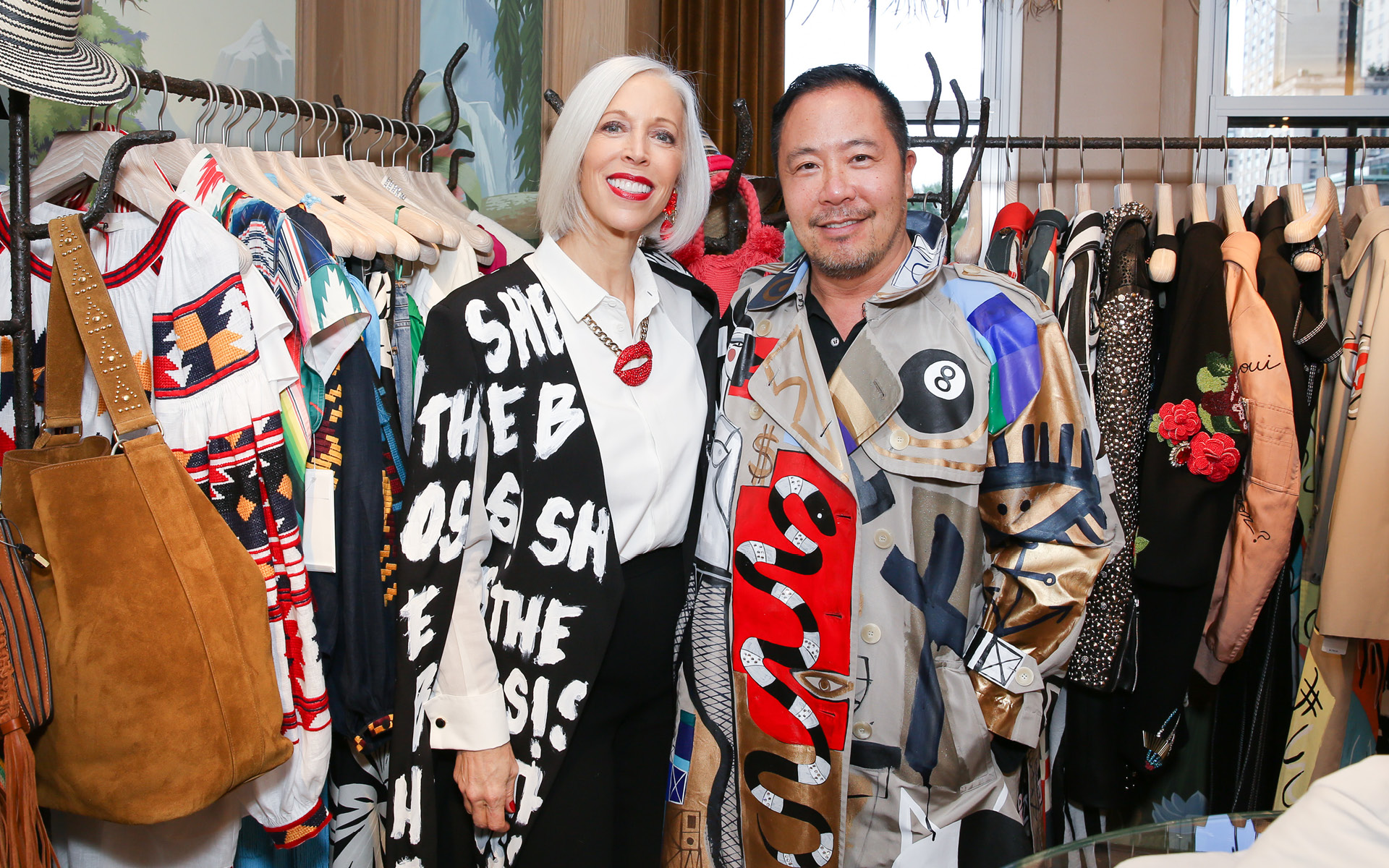 Linda Fargo & Derek Lam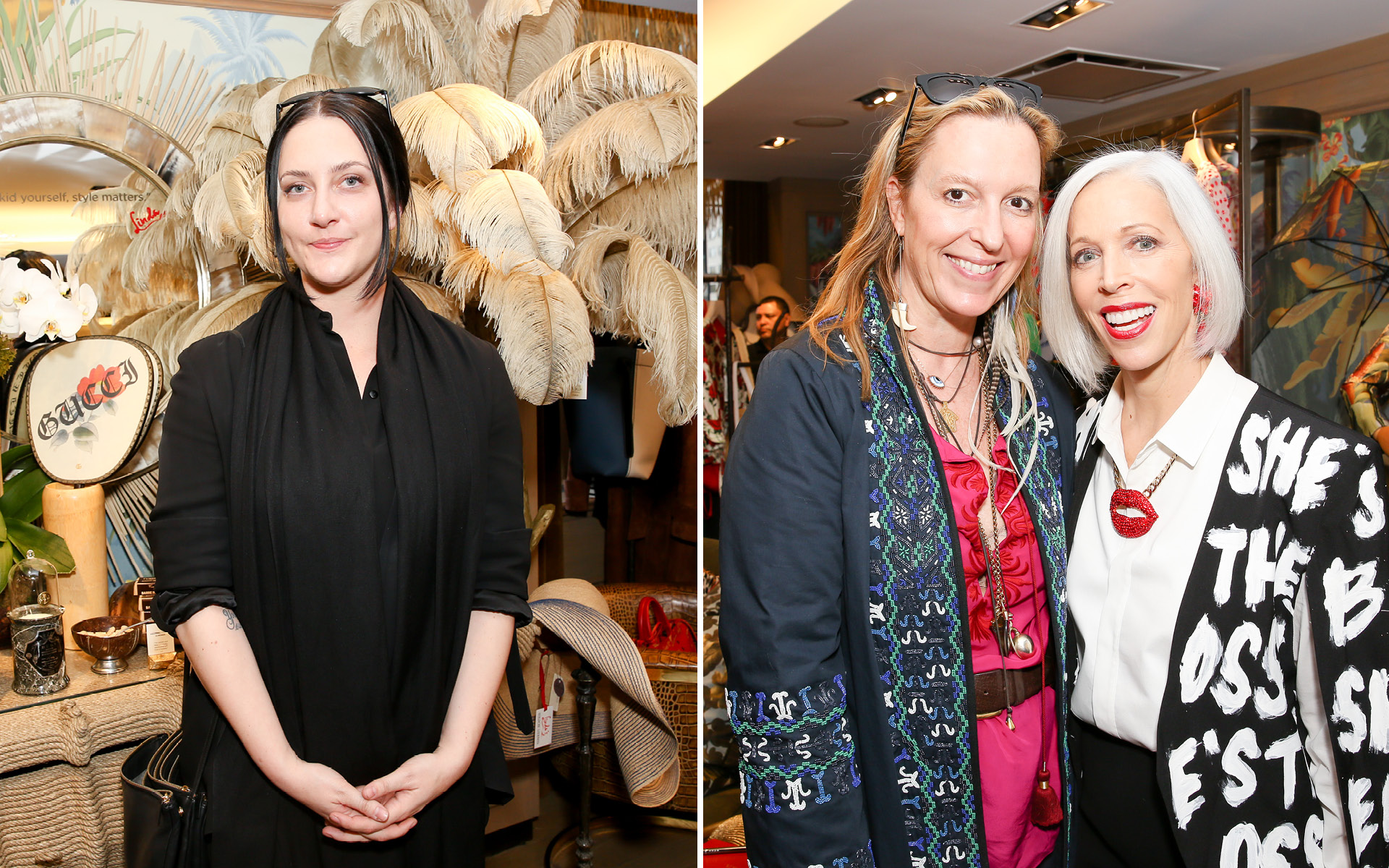 left: Sally LaPointe
right: Stephanie von Watzdorf & Linda Fargo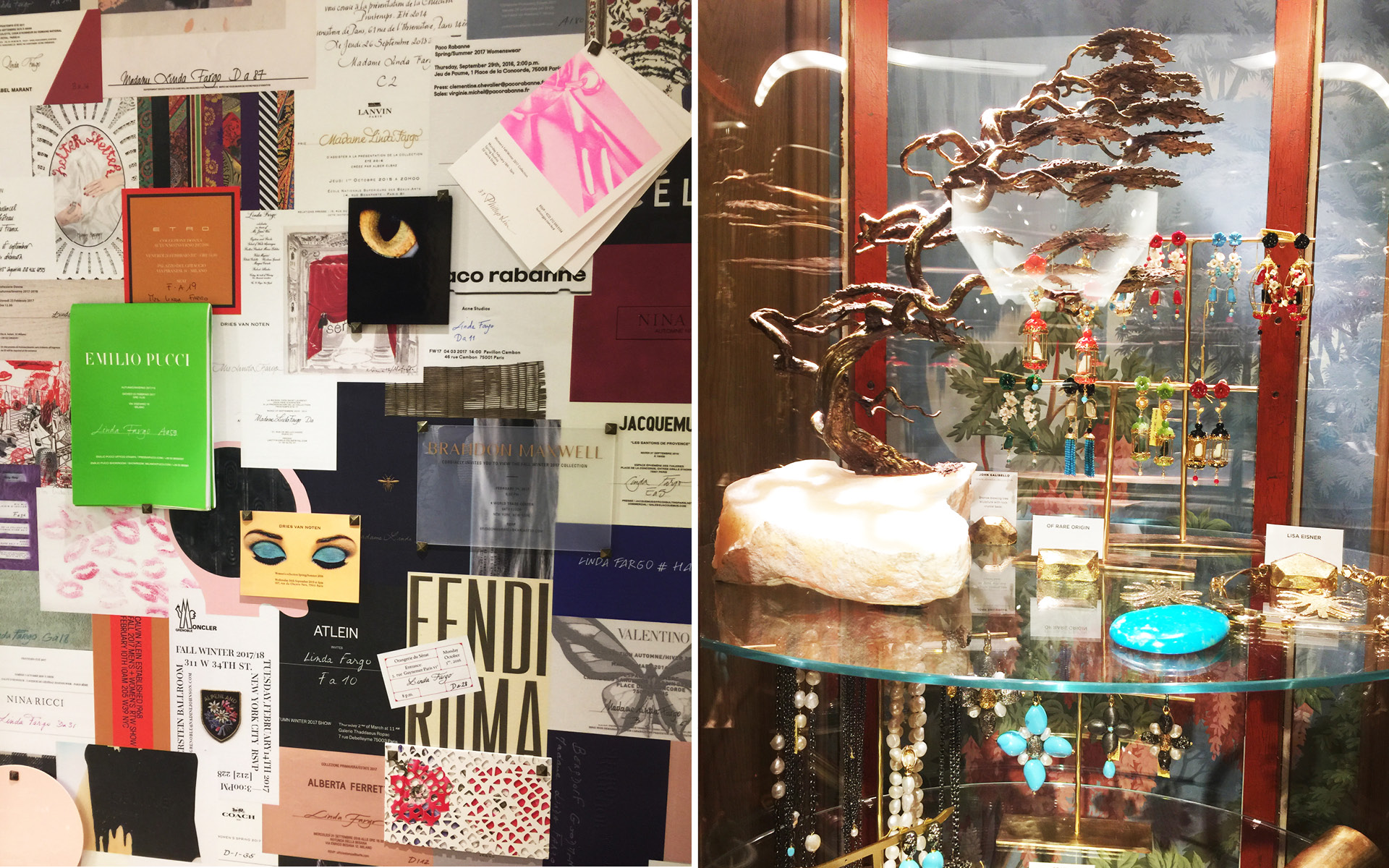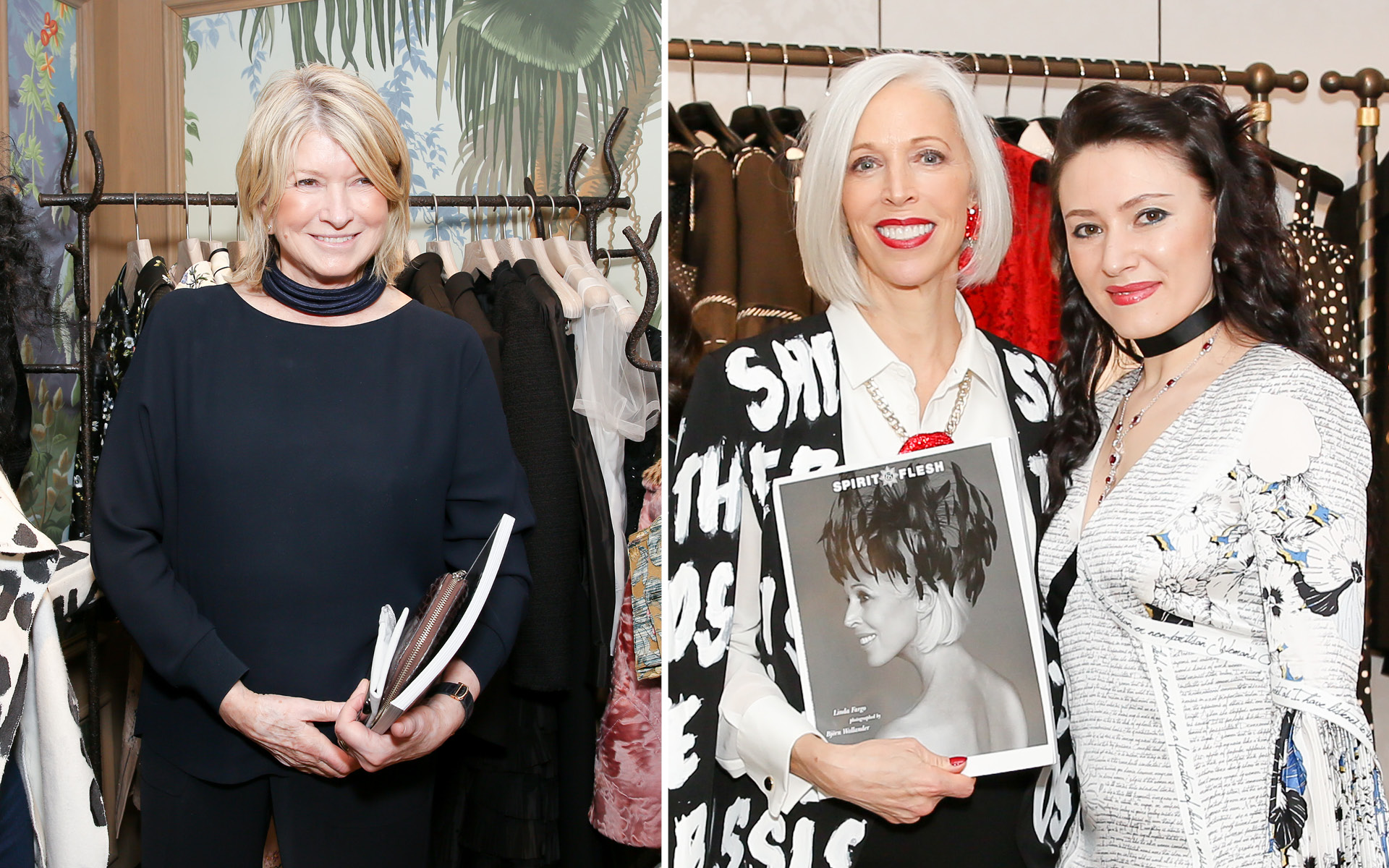 right: Martha Stewart
left: Linda Fargo & Yelena Deyneko holding Spirit & Flesh Magazine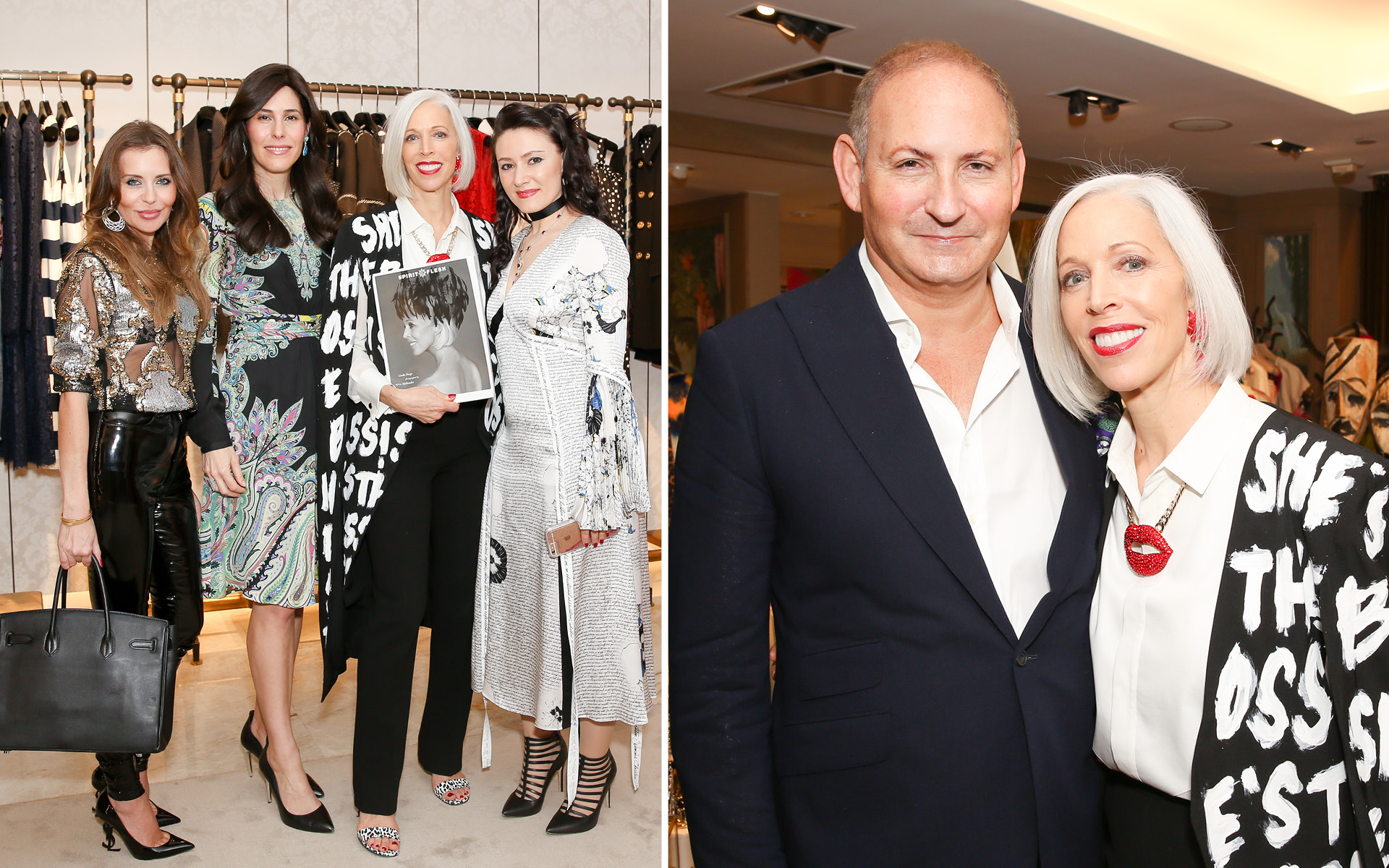 left: Linda Fargo, Cheryl Scharf, Yelena Deyneko & Irina Gera holding Spirit & Flesh Magazine
right: John Demsey & Linda Fargo